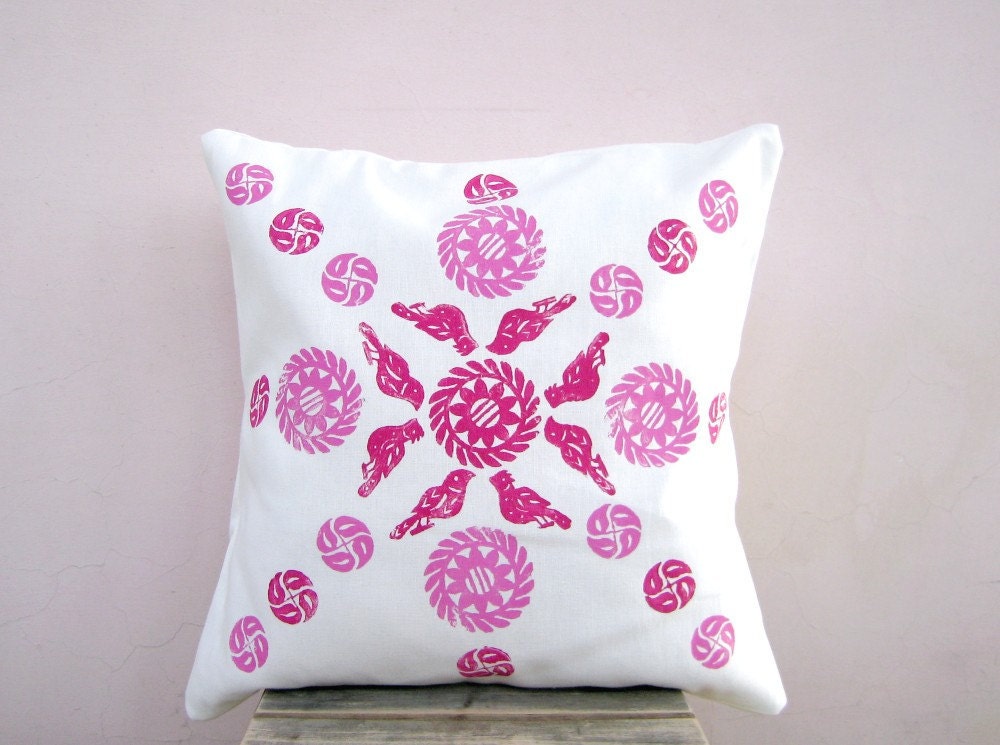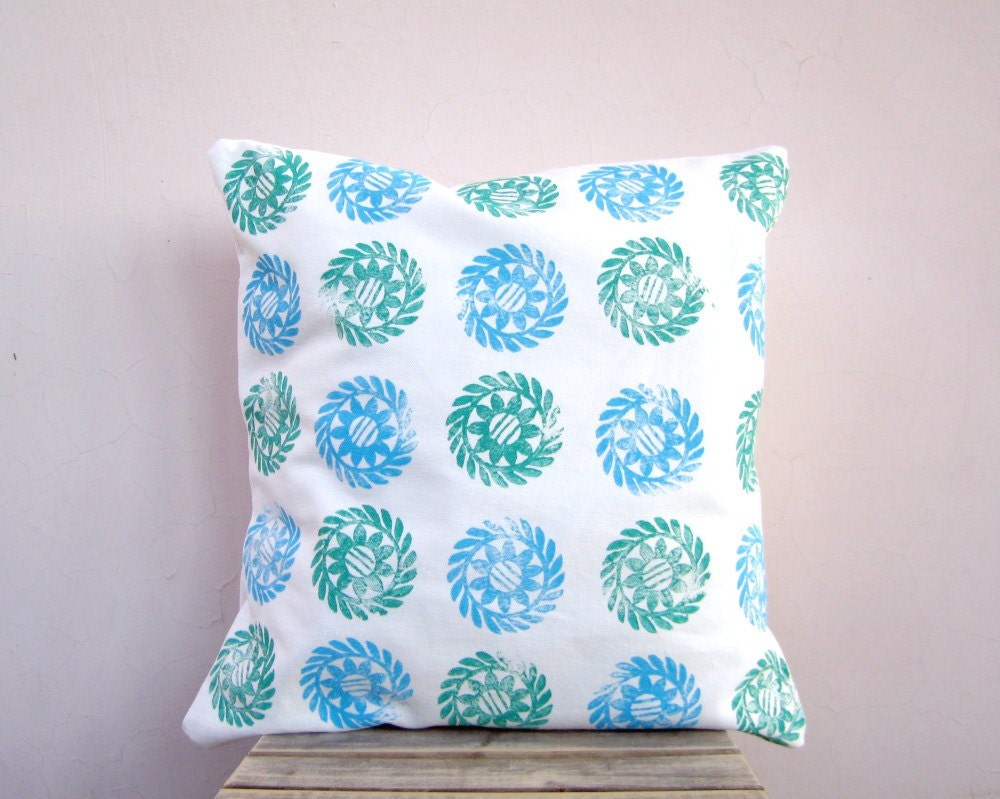 Last week I wrote about my African inspired pillows, made using printing blocks carved in Namibia. This week it's the turn of my Indian pillows.
When I began making my own printng blocks I happened to be at my parent's house and my Mum pulled some old Indian printing blocks out of her lifetime's accumulation of arts and crafts supplies, and asked if I could do anything with them. I'm not sure how or when she aquired them, or how old they are!
Originally these blocks were used for applying wax in batik work, as well as for printing. They include some lovely circle designs as well as some birds and plant motifs.
I love the simple charm of these designs, and I've used them to produce my range of Indian inspired pillows, in bright happy colours.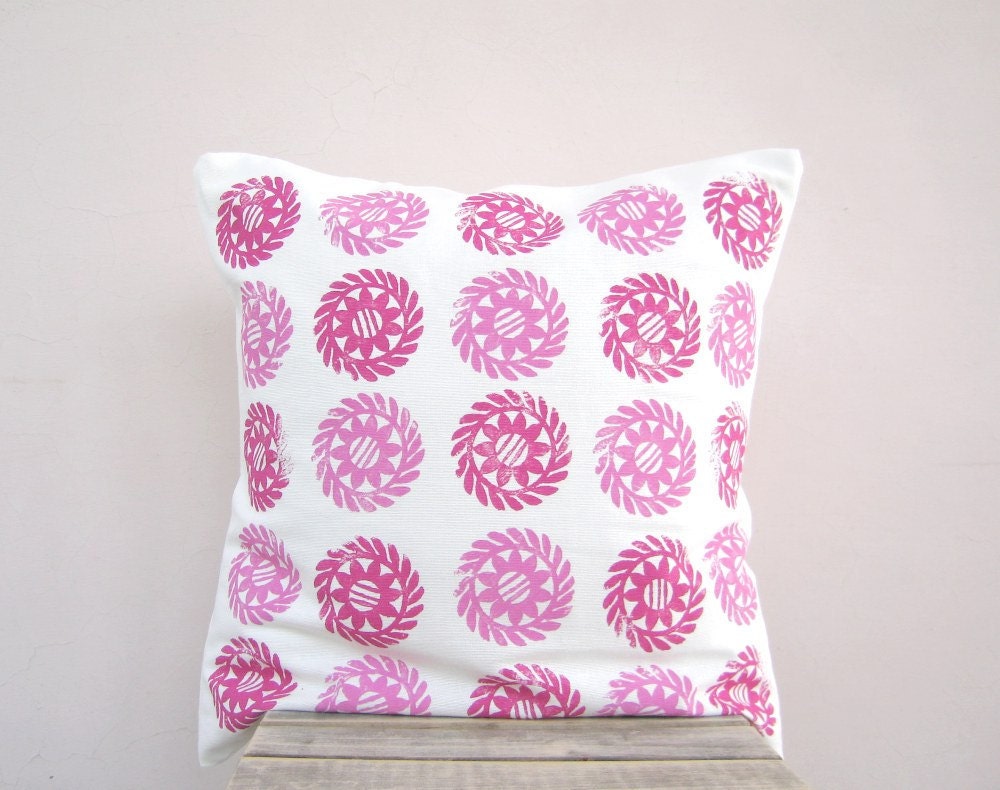 Although I'm not usually a great fan of pink I love the combination of raspberry and lighter pink used in the
Indian birds and circles pillow
and again in the
Indian pink throw pillow
. The other pillow features the same circle design:
Indian blue and green print pillow
.
All of these designs are printed on fairtrade organic cotton produced by Indian artisans. Check my
Etsy pillow shop
for future variations on these designs.