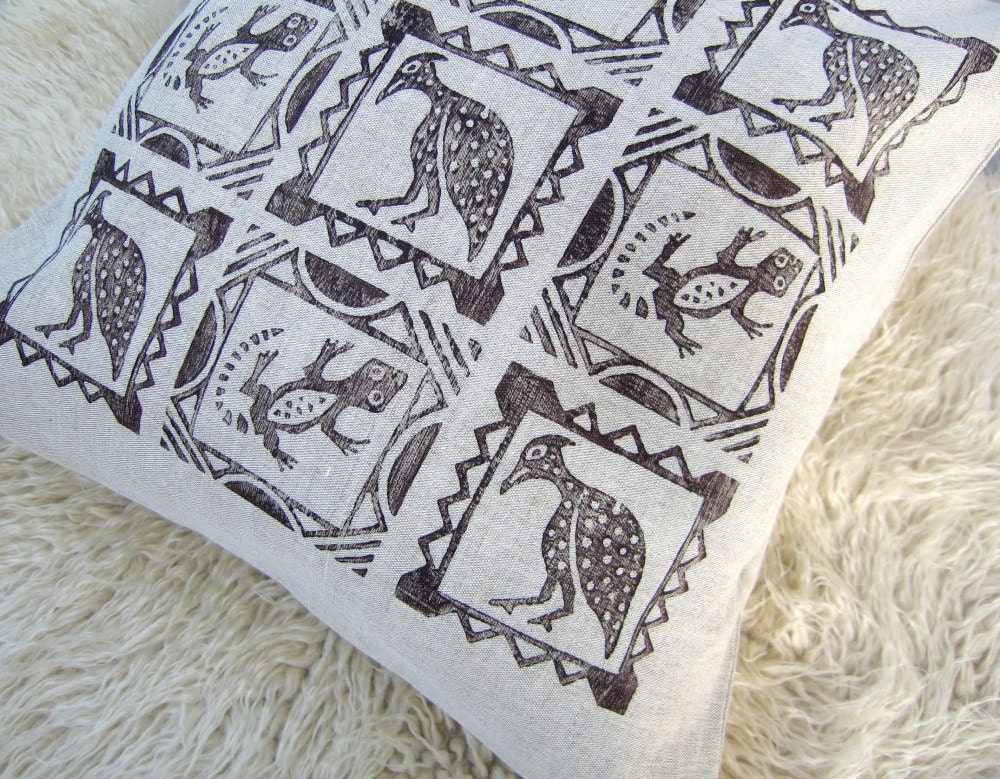 I've always been inspired by African art, and I own a number of beautiful examples, from sculpture to cloth. I love the boldness and simplicity of it, and I think it complements modern design perfectly.
So when I was getting into block printing and saw the beautiful Oshiwa printing blocks I was immediatly hooked. The Oshiwa designs were produced at their workshop in Namibia by three local craftsmen, and you can buy their hand carved wooden printing blocks from the
Oshiwa
shop on Etsy.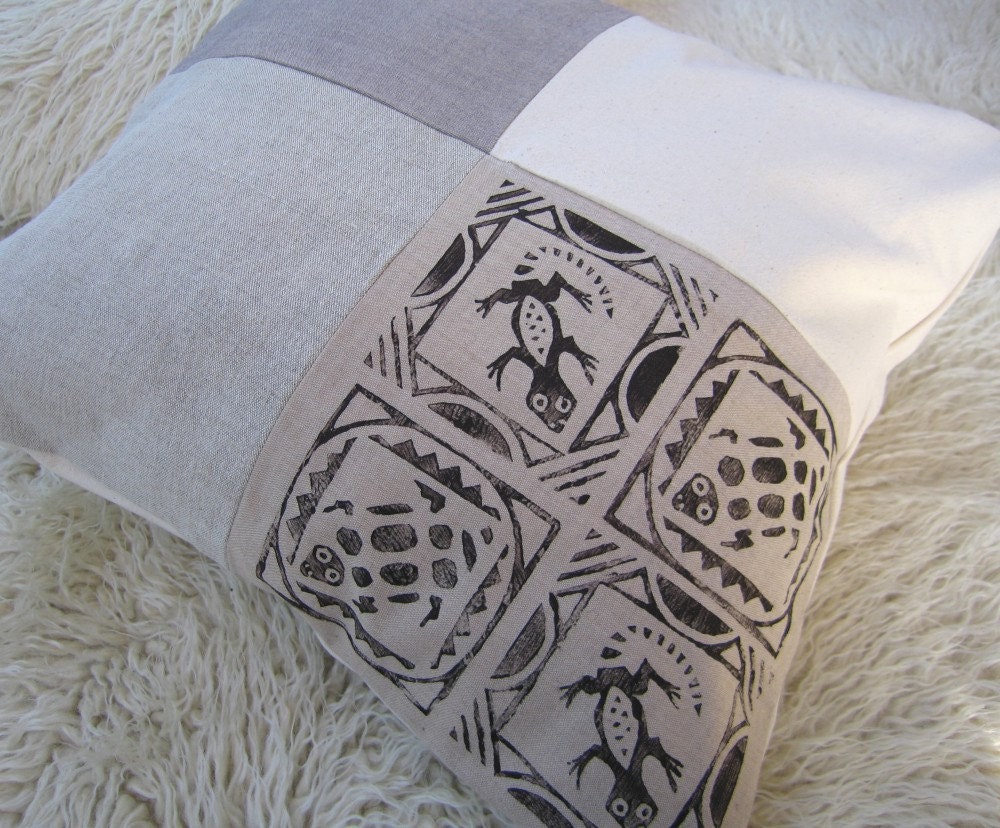 I have used my blocks to produce African inspired pillows, the first
pillow is a bird and lizard design
on natural linen, and the second features
lizards and turtles
, it's printed on fairtrade organic cotton from India.
I'm kind of proud of the fact that these pillows combine the skills of craftspeople from three continents, African woodcarvers, Indian weavers, and myself!